Welcome to my Website!
My name, well if you did not already know is Angel Rodriguez and I'm a rather dull individual with a wild imagination.
I am interested in comic books, mostly DC comics because of the Justice League and the bat family. I am also interested in video games. I play most genres of games such as sports, mmo's, first person shooters, fighting games, and role playing games.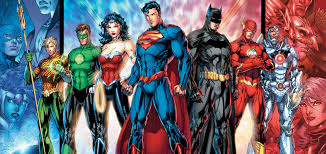 My hobbies consist of
Playing video games.
Lifting at the gym.
Watchin TV shows such as Arrow, The Flash, The Legends of Tomorrow, Gotham, and the Walking dead.
Things I will do in my life time
Join the military
Live to see the release of Half life 3, Portal 3, Left 4 Dead 3, and Team Fortress 3
See Daisy Ridley in person, and incase you don't know
well now you know
Things I like
To be honest I like only my hobbies, not really anything else. As shallow as a shell.
Thats about it so yeah, peacee